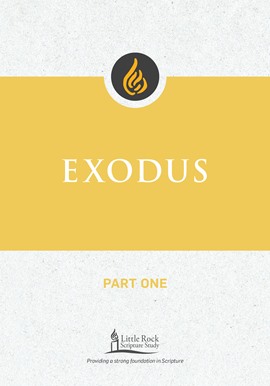 SEE INSIDE
Exodus, Part One
Stephen J. Binz with Little Rock Scripture Study Staff
PRODUCT DETAILS
ISBN: 9780814664520, 6452
Details: 80 pgs, 7 x 10 x 3/16
Publication Date: 08/12/2019
SELECT FORMAT
〉
Paperback
In Stock | $16.95
DESCRIPTION
|
MORE BY THIS AUTHOR
|
REVIEWS
|
AUTHOR INTERVIEW
|
VIDEOS
|
DISCUSSION GUIDE
|
AUTHOR BIO
|
BIBLIOGRAPHY
Bulk Pricing
1-4 copies
$16.95
5-14 copies
$12.95 net
15 or more copies
$9.95 net
The exodus is the central event of the Old Testament, giving meaning to everything else we find in its pages. Part One of this study takes us through the first fifteen chapters of Exodus-from slavery to the call of Moses, from plagues to crossing the sea, from captivity to freedom in the Sinai. Discover that God hears those who are beaten down and liberates those who are in need of his justice. 5 lessons.
Stephen J. Binz is a biblical scholar, award-winning author, popular speaker, and pilgrimage guide. He studied Scripture at the Pontifical Biblical Institute in Rome and Jerusalem and has developed dozens of books and programs in biblical theology and spirituality. A number of his commentaries are the foundation for the following Little Rock Scripture Study offerings: The Infancy Narratives of Jesus, The Passion and Resurrection Narratives of Jesus, Introduction to the Bible, Exodus Part One, Exodus Part Two, Panorama of the Old Testament, and Panorama of the New Testament. Information about Stephen's work may be found at Bridge-B.com.
Little Rock Scripture Study is a ministry of the Diocese of Little Rock in partnership with Liturgical Press and has produced widely used and effective Bible study materials for adults for over forty years.