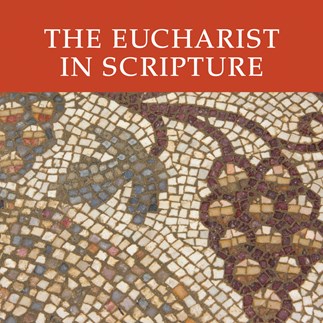 The Eucharist in Scripture—Audio Lectures
Lecturers: Clifford M. Yeary, Judy Hoelzeman, Thomas Jakobs, Catherine Upchurch, David LeSieur
PRODUCT DETAILS
ISBN: 9780814687666, 8766
Details:
Publication Date: 11/12/2014
DESCRIPTION
|
MORE BY THIS AUTHOR
|
REVIEWS
|
AUTHOR INTERVIEW
|
VIDEOS
|
DISCUSSION GUIDE
|
AUTHOR BIO
|
BIBLIOGRAPHY
The Eucharist in Scripture emphasizes the importance of meals shared in faithful fellowship as part of our covenant relationship with God. Old Testament meals and promises provide the foundation for gospel meals with Jesus, culminating in the Last Supper as understood by Paul and in Matthew, Mark, and Luke. 'Breaking bread,' in Acts and the Bread of Life discourse in John are carefully examined. Six sessions including introduction.
Clifford M. Yeary is the associate director of Little Rock Scripture Study, for which he writes and revises study materials and presents wrap-up lectures. He is the author of Pilgrim People: A Scriptural Commentary published by Liturgical Press, and is a contributor to The Bible Today.

Weekly Sessions

Introductory Session

Lesson 1—
Introduction; Some Old Testament Feasts with God

Lesson 2—
A Wedding Feast in the Kingdom of God

Lesson 3—
The Last Supper

Lesson 4—
The Eucharist in Paul and Acts

Lesson 5—
The Eucharist and John's Gospel


These lectures correspond to the six sessions outlined in the Study Set for The Eucharist in Scripture.


Wrap-Up Lectures on DVD or CD may be ordered separately.